I was sent a full sized sample of this lotion. I am 90% sure it was Viewpoints that sent it to me. I know that's so awful, that I don't remember 100%, but it was the time period when my mother in law was in the ICU, and I didn't pay much attention to anything during that time.
Anyway, I wasn't sure I'd like this lotion. St. Ives used to have an oatmeal body wash (maybe they still do?) that I had tried years ago, and I didn't like it. I thought it made my skin feel tight and dry. I didn't have high hopes for this lotion.
I was pleasantly surprised.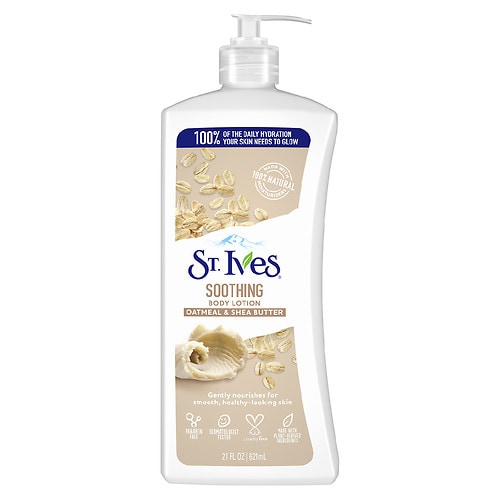 First off, it smells delicious. Kind of sweet, but not too sweet. It's not like rubbing a cookie all over your body. I guess that doesn't sound too bad, actually.
The lotion is REALLY soft. It's more like a body butter. It feels luxurious, and the best part is how quickly it soaks into the skin. I hate when lotion is left behind.
A few hours after use, my skin still feels soft. Sometimes cheaper lotions eventually leave a dry, sticky feeling. I hate that. That is not a problem with this stuff.
I've been using this after my shower or bath every night. I would buy it again. St. Ives Naturally Soothing Oatmeal and Shea Butter body lotion retails for about 5 bucks.